A couple are opening the doors to their Sidmouth café to anyone, young or old, who faces spending Christmas Day alone.
It has been a long-held ambition for John and Kirsty Hammond and one they could realised when they took over the Dairy Shop earlier this year.
After the service at All Saints Church, they will be offering tea, coffee, mince pies made by the congregation and a chance to chat to anyone who wants to go in.
John said: "It was a conversation we had almost two years ago. A friend of ours is a single mum who said going to Spar was the only contact she had on Christmas Day.
"Sidmouth's community lunch is great, but not everyone wants to sit down for a meal. Some people just want company. This is the perfect place to do it. It's amazing we're able to offer that on Christmas Day. We put it on Facebook and it's been seen 5,500 times – and tweeted to Jeremy Vine's 650,000 followers.
"A lot of comments online said it's great for older people who can't see their family at Christmas but there also are single parents on their own that might want to go, or teenagers that don't have a good Christmas at home and want to get out. They can all sit and have a coffee."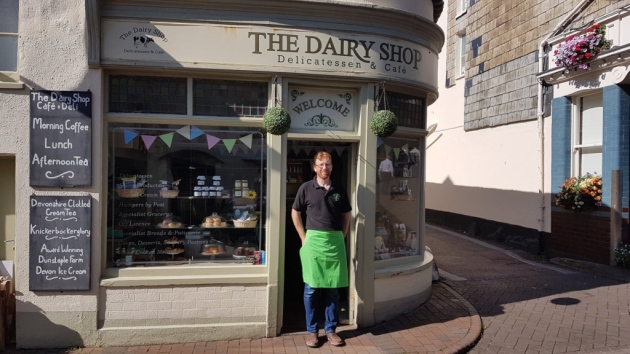 During term time, the café also hosts a weekly session for youngsters that has a decent following. The sessions will resume in the new year.
The Dairy Shop, in Church Street, will open on Christmas Day from 12.30pm to 2.30pm.
You can read the original article in the…

Please comment or review